CONNIE WARNOCK – AUTHOR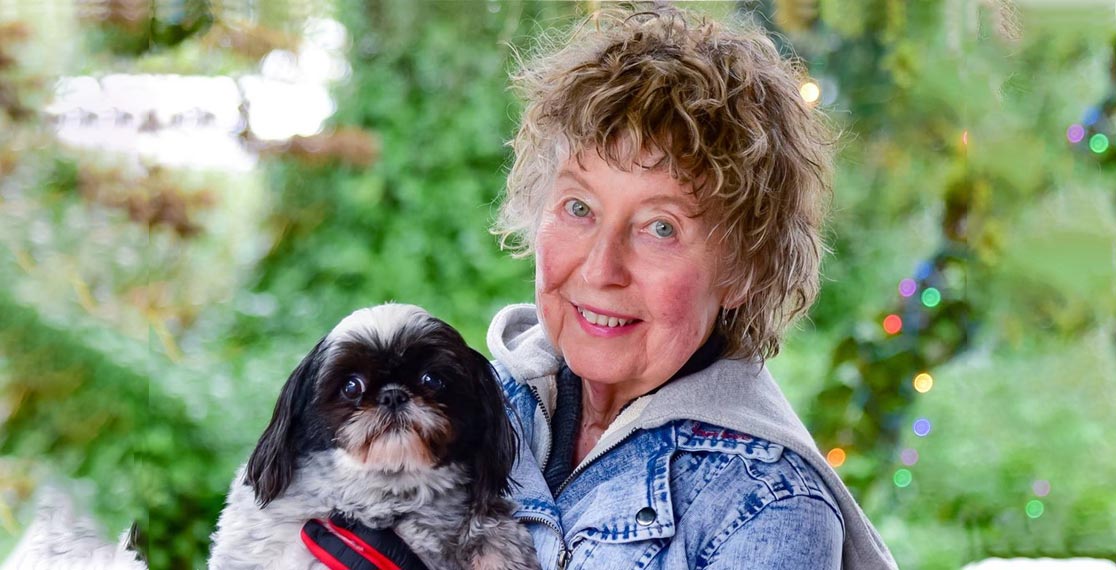 Connie has always loved animals and children. Growing up in Portland, Oregon, she remembers receiving a book about dogs for every birthday and at Christmas. She was particularly fond of Albert Payson Terhune's books about his collies. As a child, she was only too happy to offer the collie that followed her home from a park one morning a home in her bedroom only to have him escape into the bedroom of her sleeping parents, who woke up in time to see her fall backwards trying to get "Lassie" out of their room! Luck was on her side though when she helped a young couple by carrying their spaniel puppy, that couldn't climb the stairs to a parking lot, to their car. She gave them her name and address and two weeks later "Rusty" arrived at her home where he became a cherished member of the family.
Lovingly led into the field of education by two parents who were dedicated teachers, Connie received her Bachelor's in Education from Portland State University and taught elementary school in her native Oregon. In her late thirties she published a book of poetry called "My Song" and also embarked on a 30-year hobby of breeding, raising and showing dogs. Her love of dogs, in particular the Shih Tzu breed, inspired many of her articles she has written over the years for local newspapers and national dog breed publications. Active in dog rescue during this time, she worked tirelessly to help end puppy-mills and find homes for rescued dogs. Most recently, she published a compilation of her dog stories into an ebook called the "Kitchen Kennel Kronicles" which led to the idea to publish "A Christmas Tail" as a children's book.
Connie and her husband Craig reside in Sandy, Oregon in the beautiful foothills of Mt. Hood. She is a contributing writer for the Northwest Connection, a local newspaper, where her articles can be read under the column titled "The Best Medicine".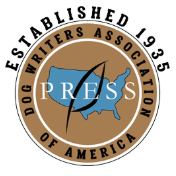 2020 Nominee by the Dog Writers Association of America
Connie Ruth Warnock's
A Christmas Tail
2020 Nominee by
The Dog Writers Association of America
in the category
"for Children: Early Readers (ages 4 to 8)"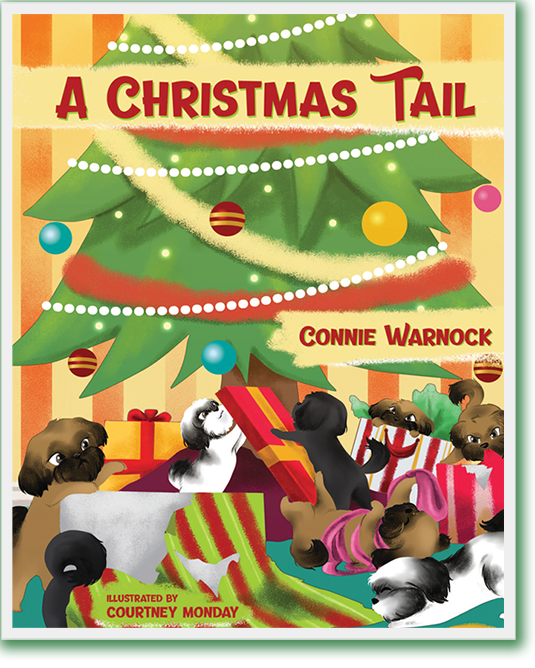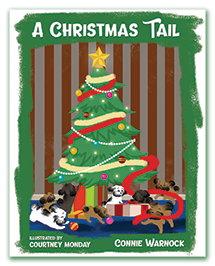 COURTNEY MONDAY – ILLUSTRATOR

Courtney Monday is a visual artist whose only passion is to create. She loves telling stories with her art. Illustrating books allows her to bring life to the worlds where stories and their characters dwell. For each book she illustrates, she is grateful for the opportunity to share her imagination with the world. Courtney works out of her home as a freelance illustrator, painter, and graphic artist.